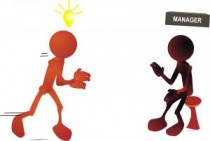 When you're a manager, you have a lot of work on your plate, since in addition to all of the tasks and assignments that you have to do, you have to manage other employers as well, and their work becomes your work. It can often feel like it accumulates, as all of their stresses and duties get piled onto your own. Managing everyone in the workplace effectively is no easy task, but it is attainable, and doing so vastly increases the productivity of your company when your team runs smoothly. There are a lot of do's and dont's to being a manager in the business, and while some of them are based in basic leadership skills and techniques, some others are steeped only in myth. Here are some of the top myths on leadership after landing a management job, and how to avoid them to effectively motivate your employees and be the leader that everyone respects and admires.
Fight the symptom, not the cause
If you're a manager and you either have an employee or an assignment that has recurring problems, with all the busy things you need to get done, most managers take the quick route to solving problems that they come across in business. Many managers take on a reactive attitude, handling problems one after another as they come up. It's more effective for a manager to tackle the source of the problem firsthand, rather than dealing with just the outcome whenever it pops up. By taking a proactive approach, you save time by dealing with the problem before it deals with you.
Authority
Many new managers make the mistake of misusing authority, assuming that since they've gained the title of Manager, it justifies their actions. They have a misleading concept of what it means to be the boss. Most approach it as finally having the freedom to pursue their ideas and guide the actions of others towards what they want; what they fail to realize is their role as the leader within the group whose job is to organize the team to be most effective in accomplishing their goals for the company. The best managers are ones who have earned a promotion by being a team player, not the abrasive ones who have a vision and strive to have others follow it.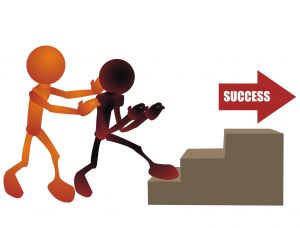 Communication
Communication is, by definition, information that travels between two people, and many new managers fail to grasp the two way street concept. They think that because they're now at the top of the ladder, they send orders down from above, whereas the most effective managers are ones who are on equal terms with their employers in communication. While it's a manager's duty to give instructions, it's a leader's job to be in touch with their employees and to be fully open in communicating any problems, issues, ideas, and feedback.
Status Quo
Many new managers believe it's their job to keep the company and their team running smoothly, and many fail to grasp their mission to implement changes in the infrastructure, team dynamics, techniques, and culture that will improve the company, not just keep it chugging along the exact same way that it currently is. There's a difference between meeting your goals, and exceeding your goals. An average manager will have their team meet their goals. An exceptional manager will have their team exceed their goals.
All of these misconceptions about the Manager's duty in the workplace have a significant impact on the motivation on the workers. Most employees would list their relation to their boss as one of the key factors in their contentment within a company, as a boss who treats them unfairly or communicates poorly will affect them negatively more than any long commute, occasional broken coffee filter, or squeaky chairs will. If you focus on strong leadership skills- tackling the root of problems, handling authority fairly, communicating effectively, and encouraging the team to always be trying to do better and improve the company- you'll have more motivated employees who will help you make the company expand and succeed.