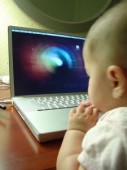 What recruiter hasn't experienced this? As you read over a candidate's resume, you come across vague phrases like 'highly skilled in Excel,' 'expert PowerPoint maker,' or maybe even 'master in Microsoft Word.' These are claims that anyone can make. Are you really supposed to believe that someone is a "master in Word"?
Almost every business uses Microsoft Office products to run their day-to-day work, and with new versions and updates coming out every few years, it is essential for your employees to have a strong working knowledge of each of these products. To help you be sure, TestUP is launching four new online employment tests in the upcoming weeks: Microsoft Word, Excel, Access, and PowerPoint.
Each comprehensive test assesses basic and intermediate skills. Here are sample questions from each of our four tests.
Word: How do you access the Style Inspector?
Excel: Which of the following functions is used to look up values in a table?
Access: What is an Access Module?
PowerPoint: During a slide show, you want to repeat an animation. Which key do you press?
Are your candidates really as experienced as they say they are? Put your applicants to the test and find out with our Microsoft Office tests.