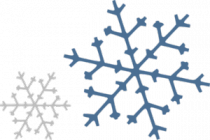 While the United States boasts an unparalleled diversity of cultures and customs, the American business calendar is traditionally orchestrated around the Christmas holiday – it's customary for businesses to close for Christmas Day and New Year's Day. The week in between is often a quiet time in the office. Many employees take vacation days, others may be working shortened hours, and everyone tends to have their minds on the holidays as much as on the work at hand.
So why not shake things up? Discussions about respecting diversity and planning non-exclusionary activities can make it difficult to acknowledge the holidays in the workplace. This year, consider incorporating international holiday traditions into each work day between Christmas and New Year's.
Plan ahead: Send out an email invitation the week before with each day's events, as well as a list of anything employees need to bring in order to participate.
Add music: Ask employees to bring in CD's with music representative of each culture you'll be celebrating, or consider using a free music source such as Pandora to add auditory spice to your festivities.
We've gathered together a few ideas to get you started, but you're really only limited by your imagination. Invite colleagues to share their families' traditions and consider how they can easily (and inexpensively) be included in your new holiday repertoire. Of course, make it clear that all activities are completely voluntary.
In Hungary, it's traditional for Mikulas (St. Nicholas) to visit children at schools and their parents' workplaces on Dec. 6th,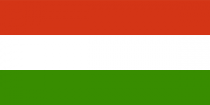 his name day, bringing candies and small goodies. Even though it's after Christmas, try a variation on the theme.
Many employees have children who are out of school for the holidays. Create your own bring-your-children-to-work day, and have holiday-themed crafts set up in the break room. An
adventurous colleague can volunteer to dress as St. Nicholas and meet each child, accepting thanks for the gifts they received (one of the planned crafts can be making thank-you cards) and handing out little sweets.
One of Ghana's primary exports is cocoa, which enjoys a global reputation for consistent high quality. Think about ways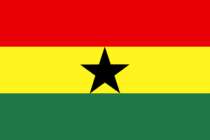 you can indulge in a day of chocolate and cocoa-related products. You can have ingredients on hand to make this Ghana-inspired hot cocoa (it can be made in the microwave as well as on a stovetop), which is enlivened with honey, cinnamon, and brown sugar (the alcohol is completely optional).
Or ask employees to bring in their favorite chocolate cookies, candies, and skincare products (there's more than just cocoa butter out there!). Let employees schedule 15- or 20-minute sessions in the break room to share and try new lotions and masks.
In France, as in many other cultures, it is traditional for children to put out shoes (or boots) to be filled instead of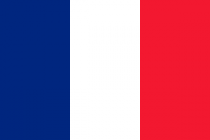 stockings. Have employees bring an extra shoe to work and place it on their desks. Designate an employee or two to fill the shoes with candies and small treats (have napkins or plastic wrap on hand to line the shoes, if you'd like). For an extra surprise, fill the shoes while employees are out at lunch or in a meeting. To cut costs, ask each employee to bring one bag of candy, then mix together in a bowl before distributing.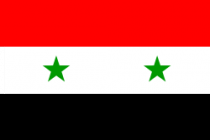 In Syria and many other Middle Eastern countries, it is traditional for celebrants attending holiday services to participate in the "touch of peace", in which good wishes are passed from one to another via a simple touch. Try making it a point to personally greet each employee at some time throughout the day. The "touch of peace" can be a handshake, or can be symbolically represented by a card or other small token. The point is to leave electronic communication aside and take a moment to have a personal interaction with each colleague.
In Japan, families traditionally clean and decorate their homes on New Year's Eve in order to start the new year off on the right foot. On the last business day before New Year's, hold an oosoji party. Designate 30 minutes or an hour for all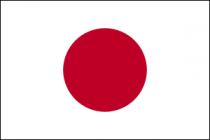 employees to clean their desks, organize files, clean out email inboxes, etc. Have cleaning supplies, recycle bins, and shredders on hand to facilitate the task. Encourage employees to bring new desk decorations, bulletin board hangings, or computer wallpaper images to brighten their personal space for the upcoming year.
When I was teaching at an elementary school, the kids and I used to do this every other Friday. It was a helpful practice to keep us organized, the social interactions and cooperation were bonding and relaxing, and it felt energizing to walk in Monday morning and find everything clean, fresh, and ready to go for the week.
Leave us your comments and let us know your favorite ways to incorporate colleagues' cultures and traditions into your workplace celebrations. We'd love to give them a try!