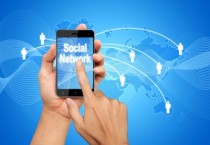 Twitter is one of the major social media tools out there, but do you know how to use it to enhance your career and nail your dream job? Below are 8 simple ways you can use twitter both personally and professionally to enhance your career in any industry.
Use twitter to…
1. Grow your network
Don't focus on gaining an abundance of followers and following everyone back. Make sure the people you are connecting with are relevant to your interests and people that are going to enhance your knowledge and career. Following too many people may clutter your twitter feed leading to wasted time sorting through the useful and the useless.
2. Use twitter to reinforce your professional image
Tweet and re-tweet ideas and conversations showing your followers you are an intelligent and professional individual. Don't tweet about your lunch or your plans for Thirsty Thursday. Most of them couldn't care less about your turkey club; and bar hopping with your buddies probably isn't the image you want future employers to have of you. One image you do want them to have, however, is your professional headshot. Be sure to use the same one across all your professional social media sites.
3. Use twitter to help you find jobs and the right people to hire
Create a focused profile and targeted biography letting followers know why you are on twitter. Be very specific about what your goals are. Include key words to make it easy for people in your industry to find and connect with you. Ask questions through tweets and ask for recommendations in finding your dream job; and for employers, the perfect employee for an open position. Because anyone can read your tweets and connect with you, you never know what you may find! Be sure to send a direct message to whoever offers a helping hand.
4. Use twitter to stay up to date
Twitter is a good tool to keep up with what people are saying about your company or the company you are looking to join. The twitter search bar is a great tool for researching what people are saying about companies. By searching a specific company or organization, you can see what people are saying about their products and the latest news from within the organization.
5. Tell, don't sell
Talk in a more casual, storytellers tone. Engage in and Encourage conversations and thoughts about your areas of interest. This goes for both your professional and personal twitter accounts. You don't want to be bombarding followers or customers with information. Rather, you want to interact with them, and gain valuable feedback to improve your products and your marketing approach.
6. Ask questions
Tweet and re-tweet questions throughout the day. Sometimes there is a lot of noise on twitter and you tweets get overlooked. Make sure these questions can be answers in 160 characters or less for the convenience of your followers. Use hashtags to widen your audience, and gain more diversity. Asking questions is a great way to interact with your customers and followers while gaining valuable feedback.
7. Put yourself out there
Tweet and retweet about your accomplishments, interesting articles and stories. By doing this, you will add value to your personal brand and bring positive notice to yourself. Remember what goes on line, stays on line. So if you wouldn't say it during an interview or to a person face-to-face, don't tweet it!
8. Business.twitter.com
Twitter has created a website aimed specifically at getting the most out of your business twitter account.Here you can learn how to 'put your best tweets forward' whether you are new to twitter or use it all the time. The website also teaches you to monitor trends, listen and join the conversation in a way that will help your business and community, effectively promote tweets, and market with twitter. Twitter states, "Conversations lead to customers, customers lead to business."