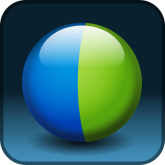 Business-on-the-go will become even more popular in 2013 due to the advancements of business applications for your smartphones, tablets, and iPads. Depending on the company, executives, sales reps, or marketers may frequently be outside the office conducting their business. An executive in New York may be making the long flight to China for an important business meeting or a marketer might be out on the streets in Denver passing out flyers for the next big launch. No matter where your people are, it is important that they stay connected with the business at all times.
There are over one million apps and counting, but what apps are best for your business? In no particular order, here are five apps for your smartphone, iPad, or tablet that will help improve your everyday work life.
Cisco WebEx Meetings

The scenario: You're due to run a meeting from your office in Boston, but your flight is delayed and you're sitting in the airport in Chicago.Cisco WebEx Meetings allows users to dial in to any meeting from anywhere in the world. You're able to view a presentation, view documents, and even view applications. You know that annoying dial tone you're used to hearing and that long access code you're required to enter? Well, no longer. Open up the app and quickly log in to any meeting. Also, if you're the host but are still on the road, simply hand off the controls to a coworker in the office.

LogMeIn
The scenario: You unexpectedly woke up this morning with a fever and a headache and cannot make it into work.
LogMeIn allows users to access their computers remotely. View all your applications on your work computer or even your home computer from any device. Whether you have a PC or a Mac, this application can be run from anywhere in the world. The one catch: you need to plan ahead and have LogMeIn downloaded on the computer you are trying to access. Once you've done that, your mobile devices and computer(s) will by synched for access at any time.
CamCard

The scenario: You just received hundreds of business cards at the end of a presentation you gave and you have nowhere to store them.CamCard will scan any business card and save all the information as a new contact on your smartphone or to any email account. The app will recognize all the content on the card (name, email address, website, position, etc.). Never lose another business card again.
TurboScan

The scenario: You were told you would be reimbursed for money spent on gas, but you're typically unorganized and can be relied on to misplace your receipts.Quickly turn any document (receipts, notes, etc.) into a PDF or JPEG file with TurboScan. Easily label and store all your scanned files within the app. Email the files to yourself or save them to your camera role. TurboScan recognizes the documents' edges and will automatically straighten the documents to be easily viewable. The app even eliminates shadows and creates a perfect-looking image.
GoodReader

The scenario: You're trying to meet a deadline on a whitepaper. Your editing team finally passes it off to you for approval, but you're out of the office.GoodReader allows users to read PDF's right from their mobile devices. Search for certain keywords in the document or even write yourself sticky notes where text should be inserted or deleted. Files are easily readable on single pages without having to scroll left or right to view text. Make the appropriate changes and simply email the file back out. It truly is a good reader.