We developed TestUP after nearly a decade of hiring for our own small business. We understand the challenges of hiring for a mid to small-sized company. Trust us, we tried nearly every pre-employment testing tool on the market in an attempt to improve the process-without success. We finally decided that the only way to truly make hiring easier (and smarter) was to create an entirely new way of approaching the pre-employment process.
The result was TestUP - an intuitive, web-based candidate testing tool complete with features once only available to the Fortune 500.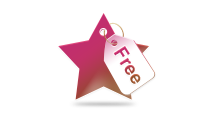 Free Basic Hiring Test
We get it - your HR budget isn't infinite, but sometimes it seems like your pool of applicants is. To help you narrow down your list of candidates right from the start, we offer an unlimited number of free assessments and testing tools to all of our registered users. TestUP's free hiring tests help you target the candidates who are most interested in your position and have the basic skills you require, so you can spend your HR dollars wisely. To see a sampling of tests Click here!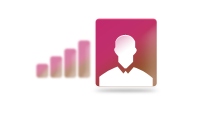 Career Widget
We want to make sure your applicants make it to your assessments, so we've made it super simple. By installing our widget directly on your company's website, your job openings are visible to candidates and each post is linked to your TestUP account and your employment tests. We'll also give you a unique link for each of your hiring tests to include in your job posting on external employment sites and job boards. Why should you do all the work? Let the candidates come to you!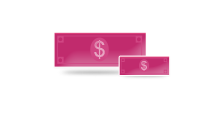 Flexible Pricing
Every company has unique hiring needs, so why would we try to fit you into someone else's plan? With TestUP, you never have to pay for more than you need. There's no contract, you can change plans as often as you like, and unused employment tests rollover.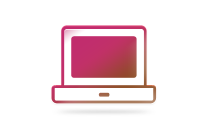 Complete Online Management
Your time is valuable. You need everything in one place. TestUP Dashboard to the rescue! With a single log in, this testing tool gives you access to your job openings, candidate profiles, test results, all of your employment tests, and notes about each candidate. Save running around for your weekend errands and let TestUP do the organizing for you.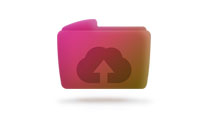 Upload Your Own Employment Tests
Do you already have pencil-and-paper employment tests that you like to give candidates? Would you like to create your own employment tests that address your specific requirements or subject matter? We've got you covered! Request a Contributor account and you can upload employment tests that you've written yourself. We'll even keep them private so you can be sure you're the only company administering them.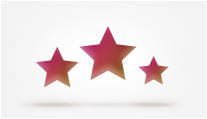 Community Rating System
TestUP is constantly growing, with new tests added on a regular basis to keep up with demand across all industries. Employment tests are rated by the candidates themselves, helping to continuously improve the quality of our employment testing as well as inform you which tests are the best indicators of specific skill sets.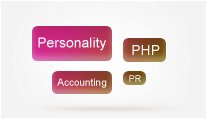 Precision Employment Test Categorization
Once your profile is created, TestUP automatically adjusts to you, recommending employment tests relevant to your industry and role. Or, you can easily explore the TestUP tag cloud to see all tests on a particular subject, as well as the most popular tests we offer. Our database includes both skills and personality tests so you can get a complete understanding of each candidate.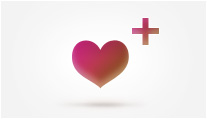 Favorites Management
Found an employment test that you use often? Many TestUP clients do. With our Favorites folder, you can quickly schedule these tests for multiple candidates and different job openings with just a couple clicks.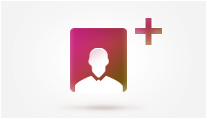 Custom Position Creation
TestUP understands that every company is different, so we designed our platform to be attuned to the unique needs of your business. Instead of picking from a list of vague job titles for your open position, you have the freedom to create your own titles and descriptions. Then, make pre-employment testing even easier by saving these positions in your account for use now and in the future.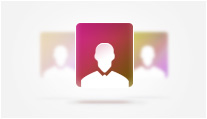 Candidate Comparison and Management
So you've tested 50 applicants without picking up the phone or meeting with anyone. Now you need to decide who should move on to the next round. Through TestUP's Candidate Dashboard, you can easily compare applicants across multiple criteria like what questions they skipped during the employment testing process. Within minutes, you can trim the talent pool from 50 to the top 5, ensuring your time is invested wisely.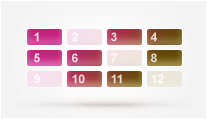 Detailed Employment Test
At TestUP, we understand that a score by itself is not the only indicator of a candidate's capabilities or personality traits. This is why we developed our proprietary Applicant Score Analysis System that identifies which particular questions were answered correctly, which were skipped, and time spent on each question. You can then compare these results to the average success rate and time spent per question for all employment test takers. TestUP empowers you to compare candidates against your expectations and needs, as well as against the larger applicant pool currently available.
Sign Up Now
Start Today Hiring Better, Faster, Smarter
Company
Skill test Job Applicants
to hire the perfect fit
Interested in skill testing
for any other reasons?
Candidate
Skill test yourself to get a
certification of your skills
Take a skill test assigned and
required by a potential
employer
Test yourself to evaluate
your knowledge of
a specific subject